The Port of Kribi is ISPS Code certified
The Port of Kribi is ISPS Code certified
The Port of Kribi is ISPS Code certified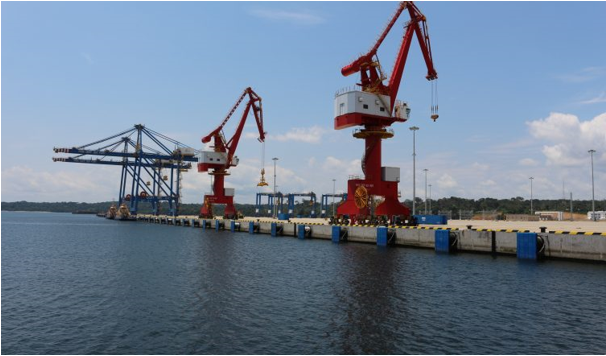 The declaration acting as certification was signed last 21st March. It grants the Port Authority of Kribi (PAK) compliance of the safety plan implemented in the facility for processing operations of containers and conventional traffic.
As a matter of fact, this entails to curb, detect and prevent any illegal or malicious act according to the standards prescribed by the ISPS Code.
The major aim of the ISPS Code (International Ship and Port Facility Security or Code international pour la sûreté des navires et des installations portuaires) is to define an international framework for the cooperation of contracting Governments, public and private bodies, stakeholders of the maritime and port sectors, so as to prevent and detect threats and take required measures during safety incidents.
The prescriptions deal with:
Controlling access to ships and port facilities (people, goods, supply, installation of electronically controlled turnstiles for terminal staff and users
Identifying any person requesting access at the entrance gate
Searching any vehicle authorised to access the terminal at the entrance gate
Performing safety drills at least once per quarter
Performing a major safety drill at least once per year
Having certified PFSO
Having a safety staff trained in compliance with the recommendations of Part B of the ISPS Code
Initiating specialization of entrance gate
Setting a reliable and secured registration system, etc
The safety equipment of the PAK comprises the following:
A 400 MHz radio system
A video monitoring system (CCTV) for high traffic density and high risk areas
Access control systems (port access card readers) at main entrances and areas where the safety level changes
Pedestrian turnstiles for access control
Vehicle gate for access control
Radiological x-ray scanner