Port Authority of Kribi : 4 Billion Profit in 2020
Port Authority of Kribi : 4 Billion Profit in 2020
Port Authority of Kribi : 4 Billion Profit in 2020
Accueil

>

Port Authority of Kribi : 4 Billion Profit in 2020
Those are the financial results previously adopted by the Board of Directors and approved by the General Meeting of the company, which held its 7th ordinary meeting last Friday in Yaoundé.
After analysing the management report of the Port Authority of Kribi (PAK) for the year ended 31 December 2020, which was submitted for validation to Gilbert Didier EDOA, Chairman of the General Meeting, the fact that the year 2020 was successful was appreciated. Indeed, the company made a profit before taxes of CFAF 4,834,637,623 and a net profit of CFAF 3,933,619,399, for a total revenue of CFAF 22,384,445,539. The balance sheet total on the assets and liabilities stands at CFAF 117,191,343,332. These figures indicate a growth in activities, good management of resources and expense control.
This good performance once again gives the Port Authority the opportunity to reaffirm its objective of becoming one of the major contributors to the Cameroonian Treasury.
Commenting on these financial statements, Patrice Melom, General Manager of the Port Authority of Kribi, explained that:
«This is the result of a collective and united effort. These achievements also attest to the resilience of the Port Authority of Kribi regarding the covid-19 epidemic which broke out in the first quarter of 2020 and caused huge losses to the economy».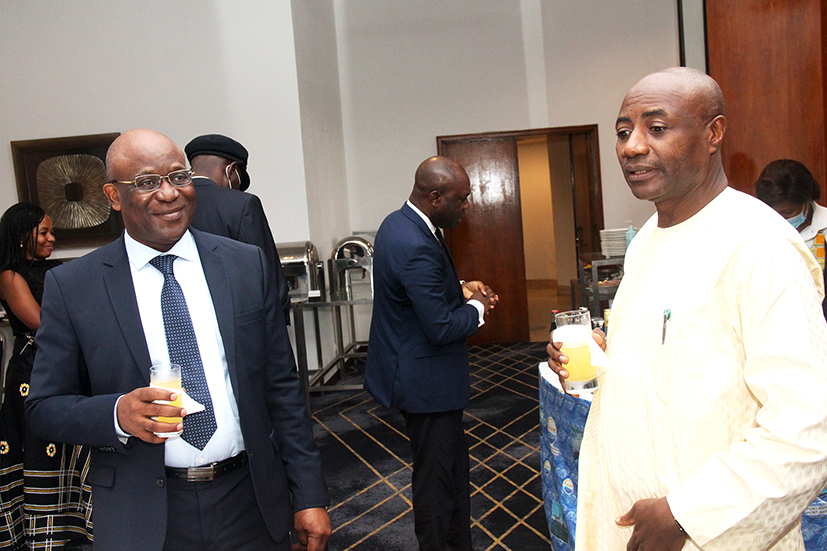 It is worth noting that the Port of Kribi collected over CFAF 88.44 billion in customs revenue during the same period. Another remarkable performance that has enabled the South 2 Customs Sector to rank second in the country's most productive sectors, behind the Littoral 1 Customs Sector.
In addition to these financial performances, the 7th General Meeting of PAK examined and adopted various other reports for the 2020 financial year, namely the social report and the asset report.
At the end of the proceedings and after having granted discharge to the Directors and the Statutory Auditor, the General Meeting expressed its satisfaction and commended the Board of Directors and the General Management for these good achievements