Port security and safety : An inspection mission in PAK
Port security and safety : An inspection mission in PAK
Port security and safety : An inspection mission in PAK
Accueil

>

Port security and safety : An inspection mission in PAK
    US Coast Guard team assesses port security and safety standards at PAK.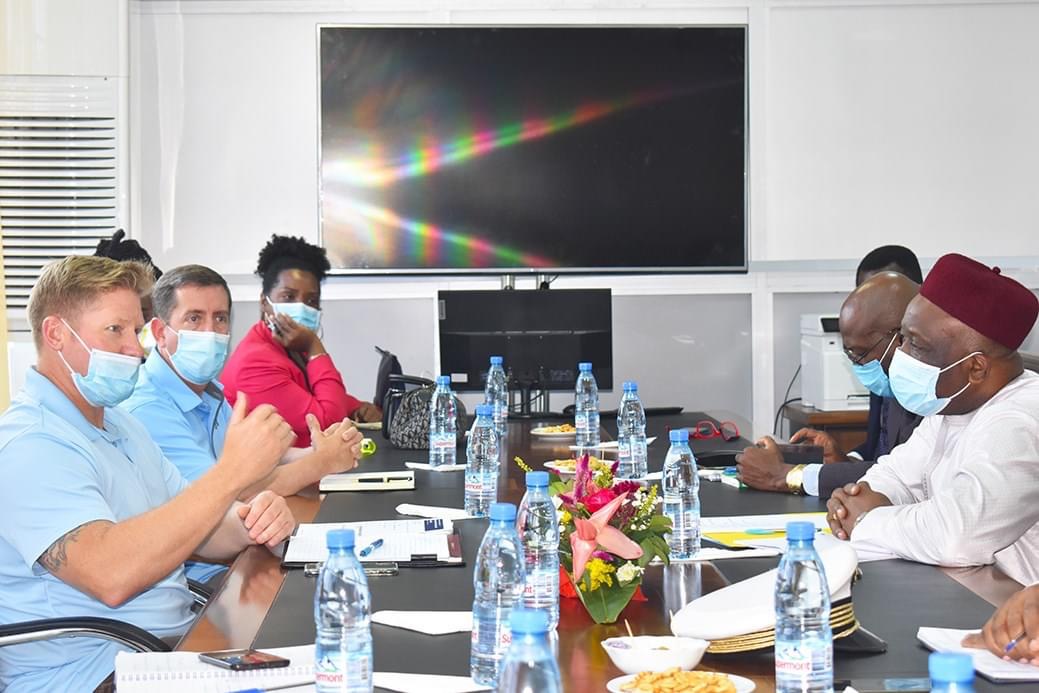 The American experts are reviewing all the safety and security equipment, devices and regulations on the port platform, including the two terminals, the quays, the administrative buildings and all the entrances and exits.
As 90% of international trade is now done by sea, ports, such as Kribi, are increa- singly exposed to several major risks. For this reason, international standards are becoming increasingly important demanding and impose strict regulations.
This inspection mission was so important that Patrice MELOM and BAKO HA- ROUNA, respectively General Manager and Deputy General Manager of PAK, took part alongside the American delegation led by Scott TRAUTMAN.
After the scoping meeting at the port company's headquarters with the two heads of PAK, the American experts headed for the port facilities located in Mboro, 35 km from the city of Kribi. Guided this time by several officials of the Port of Kribi, including Bertrand NDI, the Harbour Master, and the representative of the National Port Authority (NPA), they surveyed the quays, parks, buildings of the Harbour Master's Office as well as all access points. They equally interviewed people, took readings and notes.
Confirming that PAK meets safety and security requirements
Considering the general feeling expressed by the American experts on 14 July, the most likely scenario should be that acknowledging PAK's compliance with the most drastic requirements in terms of port safety and security, and therefore
the renewal of the ISPS standard. This will undeniably contribute to impro- ving the confidence of operators in the maritime sector vis-à-vis the Port of Kribi so that the latter continues to be a safe destination for national and foreign actors.
This ISP certification allows the Port of Kribi to trade directly with the United States of America and makes the Port one of the few African ports that can benefit from this status.
Since the events of 11 September 2001, the international bodies in charge of regulating security issues have been extremely vigilant about practices and methods. For this reason, inspection missions are organised at regular in- tervals, the main aim of which is to ensure that practices of this status (ISPS certification) are maintained and comply with the channels, standards and requirements that set them. This mission thus took place as part of this verification process and was the second of its kind after the
mission in November 2019.